Mediation
Expert Legal Guidance You Can Trust
Tampa Mediation Attorney
Using Mediation to Help You Save Time & Money
Most Florida divorce cases undergo some form of mediation. In Tampa, Clearwater, and Tampa, court dockets are very crowded. Divorces proceed more efficiently when spouses have reached agreement on as many ancillary issues as possible before their first day in court. The Law Offices of K. Dean Kantaras, P.A. helps with divorce mediation in Tampa Bay and throughout the region.
---
Our Tampa Bay mediators are ready to help you. Contact us now to get started!
---
How Florida Divorce Mediation Works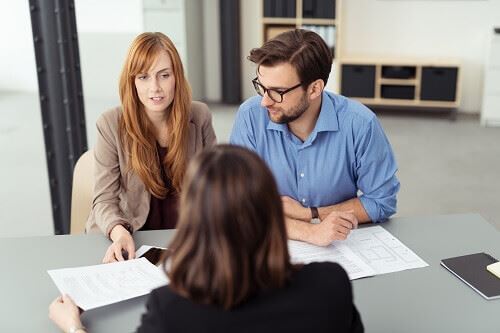 Divorce mediation is used to avoid courtroom battles. Although participation is usually voluntary, a judge can order mediation as an alternative to a court hearing. The process allows spouses and their attorneys to meet and iron out solutions to all issues related to the dissolution of marriage, such as child custody and support, alimony, and the division of property.
How Does Mediation Work?
Mediation can occur voluntarily prior to filing for relief in family law matters and is required in virtually all cases in a contested proceeding. If parties agree to engage in mediation, they'll meet with a certified mediator who acts as a liaison between the parties to help facilitate a constructive process that leads to a mutually-agreed upon resolution of the matters in controversy. The mediator cannot give legal advice to either party. If you want to obtain legal counsel during mediation, you must hire a dedicated mediation attorney.
Mediation could take one or more sessions to resolve depending on the complexity of the case. If the parties can reach an agreement concerning how to move forward with their case, they, their legal representatives, and the mediator will work together to draft and sign an agreement enclosing those terms.
The parties can then present that agreement to a court. If a judge agrees that the terms of the agreement are equitable, the Court will enter an Order adopting the agreement by the parties and thereby resolving the legal dispute.
You can mediate the following processes:
Divorce. Divorce mediation often involves discussing other divorce-related processes such as property division, child custody, alimony, and child support to determine fair terms for the overall divorce.
Property division. You can utilize mediation to reach an arrangement for how you and your spouse will distribute property during and after the divorce.
Child custody. If you wish, you can engage in mediation to ensure your child obtains a custody arrangement that enables them to thrive.
Alimony. If one party wants to pay for or receive spousal support, they and their spouse can use mediation to figure out what kind of spousal support arrangement would be appropriate.
Mediation offers spouses a flexible, low-conflict way to resolve complex legal disputes. It is especially beneficial at the outset of a dispute to resolve the issues between the parties before significant attorneys' fees are incurred. K. Dean Kantaras, Esq. is a Certified Mediator by the Florida Supreme Court that has 28 years of experience in the family law matters you are attempting to resolve.
Benefits of Mediation in Divorce
One obvious reason for divorce mediation is cost-the less time you spend in courtroom litigation, the greater your chance of saving money.
Other benefits include:
It takes the final decision-making power away from the judge and gives it to the spouses
It requires cooperation, which can prepare spouses to work well together on parenting issues after the divorce
It is confidential, as opposed to a court trial where grievances are aired publicly
It can limit the emotional damage to spouses and their children
Much of the success of divorce mediation depends on the ability of both parties to put their emotional issues to the side so they can negotiate a fair settlement. Although courtroom divorce proceedings have a reputation for being contentious, emotionally devastating experiences, settling through mediation removes much or all of the pain, allowing you both to start the best possible life for you and your children. Before running into a courtroom feud, consider the benefits of divorce mediation.
Schedule a Consultation with Our Team Today at

(727) 939-6113
Contact our legal team for divorce mediation services in Clearwater. For a successful mediation process, you need specially trained counsel. K. Dean Kantaras is board-certified in marital and family law by the Florida Bar.
---
To learn more, call our firm at (727) 939-6113 or contact us online.
---