Child Support
Expert Legal Guidance You Can Trust
Tampa Child Support Lawyer
Our Board-Certified Tampa Lawyer Manages All Legal Aspects of Child Support
Our legal team is committed to protecting parental rights and advancing the best interests of your children. Every parent has a legal obligation to support his or her children, even after a divorce.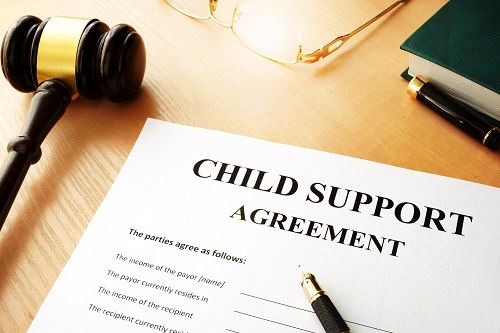 Child support is the financial contribution that the non-custodial parent pays to the custodial parent to help cover the expenses of raising children. A court usually determines the amount of child support, but parents may negotiate adjustments or petition the court after a change in their financial situation.
The Law Offices of K. Dean Kantaras, P.A. can help clients in the, Tampa, Clearwater, and Palm Harbor area negotiate a fair settlement-and we have the skills to prepare an effective case when parents must go to court.
---
Contact us online now or call us at (727) 939-6113.
---
How Florida Determines Child Support
In most cases, a court uses a formula to calculate the amount of support, taking into account the following factors:
The gross income of each parent
The ability of the non-custodial parent to pay
The earning capacity of the custodial parent
The health needs of the children
The number of children
The age of the children
The other responsibilities of the parents
The standard of living of the children before the divorce
In addition, even though Florida has a no-fault divorce law, courts do consider wrongdoing when determining the appropriate level of alimony and child support payments. Questions about how child support is calculated? A Palm Harbor child support attorney at K. Dean Kantaras, P.A. can help.
Legal Actions for Dealing with Unpaid Child Support
There are serious legal ramifications for late payments or unpaid support.
Federal and Florida child support laws allow a court to order the seizure of assets, including:
Bank accounts
Wages, through garnishment at work
Unemployment benefits
Workers' compensation benefits
IRS tax refunds
Insurance settlements
Lottery winnings
The court may also place a lien on property such as houses, cars, and boats, so the owner cannot sell without settling delinquent child support. The court can suspend various licenses-drivers, professional practice, fishing, and hunting-making it impossible for an obligor to work or engage in certain activities. Finally, the court may find a delinquent obligor in contempt and order incarceration until the obligation is paid. Criminal penalties, including fines and imprisonment from six months to two years, are also possible under the federal Deadbeat Parents Punishment Act of 1998.
---
Contact us now to schedule a consultation with a Tampa Bay child support attorney!
---
How Does the Termination of Parental Rights Affect Child Support?
When a court terminates parental rights, the parent no longer has to pay child support-though that parent is still liable for back support. However, parents cannot simply opt out of their obligations. If a custodial parent remarries and the new spouse wants to adopt the child, the custodial parent must get the other parent to renounce parental rights or get a court order terminating parental rights and responsibilities.
Circumstances where the court might terminate rights over the parent's objection include:
Abuse of the child or a sibling
Neglect
Abandonment
Felony conviction
Incarceration
Sexual abuse
Alcohol abuse
Drug addiction
Murder or manslaughter of a sibling or child
Can a Parent Lose Time-Sharing Rights While Paying Child Support?
Under Florida statutes, the custodial parent cannot deny time-sharing and visitation rights to the non-custodial parent based on non-payment of child support. Also, when the custodial parent refuses to make the children available, the non-custodial parent cannot withhold child support payments. Parents who lose time-sharing rights due to conduct deemed detrimental to the child must still meet their support obligations.
Receive Qualified Help from an Experienced Child Support Lawyer: Call

(727) 939-6113
Our team at K. Dean Kantaras, P.A. advises against any misguided attempts at "self-help." It's important to have a qualified legal professional on your side. Consult our qualified child support attorney in Tampa Bay, and receive guidance on how to resolve your visitation and support issues professionally.
For reliable guidance on child support law from a board-certified attorney, contact our office and set up a consultation. Our team has been serving Florida families for 59 combined years.
---
At the Law Offices of K. Dean Kantaras, P.A., we take the time to explain your rights and take affirmative steps to assert them. Contact us now!
---