Divorce
Expert Legal Guidance You Can Trust
Tampa Divorce Lawyer
Affordable Divorce Lawyers in Tampa, FL, Committed to Serving Clearwater, & Palm Harbor
Are you considering filing for divorce in Florida? Contact K. Dean Kantaras, P.A. for divorce advice on what you can expect and how you can be prepared.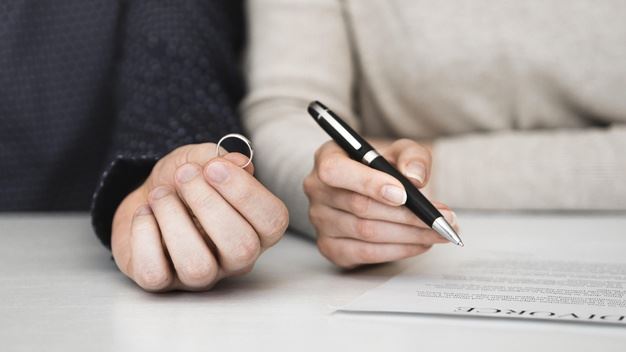 With four decades of combined experience, our Tampa Bay divorce lawyer can resolve divorce inside and outside of court. With knowledge of Florida family law our attorney can pursue agreements and settlements with your best interests in mind.
---
Contact us now to schedule a consultation!
---
Why Choose a Tampa Bay Divorce Attorney?
Florida Super Lawyers®– Ranked Among the Top 5% of Florida Attorneys
10 Best Family Law Attorneys – American Institute of Family Law Attorneys™
AV Preeminent® Rating for Legal Excellence & Ethical Standards
K. Dean Kantaras is a Board Certified Specialist in Florida Marital and Family Law – True of Less than 1% of All Florida Attorneys
---
Contact K. Dean Kantaras, P.A. to speak with an experienced Tampa, Clearwater, and Palm Harbor divorce lawyer.
---
What Are The Different Types of Divorce in FL?
Divorce varies from state-to-state. At K. Dean Kantaras, P.A. our Palm Harbor divorce lawyers can help you with all types of divorces in Florida.
How To File for Divorce in Florida
In Florida, the official term for divorce is a dissolution of marriage. You or your spouse must live in Florida for six months before you can petition here for a divorce. Florida has a no-fault divorce law, which means that neither spouse is required to state grounds for divorce or to prove that the other has done anything wrong. Instead, either spouse can file for divorce solely on the grounds of irreconcilable differences. There are two main ways to file for divorce.
In a simplified divorce:
Both spouses agree that the marriage is irretrievably broken.
No dependent children are involved.
Both spouses sign a joint petition for dissolution in county court.
The partners decide how to divide their shared property.
If there are dependent children involved in your divorce, you can still pursue an uncontested or collaborative divorce, but you cannot go through the simplified court process detailed above.
In a regular divorce:
One spouse files a petition for dissolution of marriage.
The other must file an answer within 20 days.
Does Adultery Affect Divorce in Florida?
A spouse that has committed adultery may be in jeopardy of losing his or her right to custody or seeing that custody diminished. This is so because moral fitness is one of the factors a court considers when making a custody determination. Additionally, adultery can affect the division of assets. Expenditures such as gifts, trips, dates and other items purchased to further an affair are all considered wasted marital assets. Adultery can have serious effects on how property and custody issues are determined in a divorce.
The Florida Divorce Process: What To Expect
The state of Florida has a set process in place for individuals who wish to file for divorce from their spouses. If you are contemplating a divorce, it is important to understand the legal steps that allow you to file. The process is as follows:
Consult a divorce lawyer: Whether you are the person filing for divorce or being served with divorce papers, it is never too early to speak with an attorney to help you navigate the complexities of divorce law. A skilled lawyer helps you understand all of the paperwork you will need to complete and ensure your interests are represented every step of the way.
Petition for dissolution of marriage: This document is where you will list the reason you are filing for divorce. In Florida, you do not need to file for a fault-based end to your marriage, as it is enough to state that the condition of yours and your partner's relationship became broken beyond repair. You will also be required to make note of any minor children the two of you have.
Financial affidavit: When you file for divorce, it will be necessary for you to disclose your financial details, such as your income and any information related to bank accounts, debts and taxes. Your divorce attorney will help you understand exactly which documents need disclosing and the timeframe in which you must do so.
Submitting your papers: Your paperwork will need to be submitted to the circuit court in your county for processing. Additionally, your partner may be formally notified through serving him or her with the petition for dissolution of marriage that you completed. In most cases, you can provide the document to your spouse's attorney, who will ensure relevant papers completed.
Negotiation and agreement: Spouses may wish to pursue divorce mediation in order to reach an agreement outside of court. If negotiations and mediation fail to bring an agreement, the divorce will go to court and the terms will be decided by a judge.
In a divorce, remember you and your spouse must also resolve difficult questions about child custody, asset division, and alimony, which can be done either inside or outside of court. An experienced divorce attorney from our firm can help you navigate either divorce process, helping you to protect your loved ones, your rights, and your interests at every step of the way.
Call a Tampa Bay divorce lawyer from K. Dean Kantaras, P.A. at (727) 939-6113 to schedule a consultation. We serve all of Florida.
Divorce Appeals in Florida
Under certain circumstances, a party who disagrees with the court's decision has a right to appeal.
The requirements for appealing a divorce decree in Florida are:
The determination must be final.
The appeal must be brought within a timely basis.
Our Clearwater divorce lawyers have specific training and experience to draft detailed appellate briefs and to make cogent, compelling arguments in appellate court. As a Board-Certified marital law attorney, K. Dean Kantaras is up to the task.
Protect Your Best Interests With Help From Our Tampa Bay Divorce Attorney
At K. Dean Kantaras, P.A., we understand that no two families are exactly alike and, therefore, no two divorce cases are the same. What works for one family may not work for yours—and vice versa. With this in mind, we offer a personalized approach to each and every divorce. Whether your situation is fairly straightforward or extremely complex, our Tampa Bay divorce attorneys will work with you to find an appropriate solution that is tailored to your unique goals.
In every case, our attorneys prioritize our clients' best interests. While we always work to achieve agreeable and mutually beneficial solutions, particularly when children are involved, we understand that this is not always possible. As trial-tested attorneys, we are prepared to advocate for you in court whenever necessary.
Depending on the various factors involved in your unique situation, our attorneys may do any of the following when establishing a legal strategy for your divorce:
Fully discuss your situation during a one-on-one consultation in order to better understand your circumstances, needs, and goals
Ensure that you are fully aware of all applicable Florida laws regarding divorce, child custody, spousal and child support, property division, and related issues
Gather and prepare all necessary paperwork, financial records, and other documents related to your divorce and the various issues involved
Develop a plan to safeguard your financial security and credit, particularly if the divorce involves the division of significant debts
Create a plan for your children, including how child custody and/or visitation will be determined and what the arrangement will look like, both in the short- and long-term
Determine the full value of your shared/marital property, including a family home, other real estate, shared business ventures, vehicles, household goods, etc.
During the actual divorce proceedings, our strategy is to protect your rights and best interests, as well as those of your children (if applicable), every step of the way. Our Palm Harbor divorce lawyers will negotiate on your behalf and, if necessary, represent you at trial.
Skilled Divorce Representation for Tampa, Clearwater, Palm Harbor & All Florida
You can find the talented, compassionate, and ardent legal representation you need for your divorce at K. Dean Kantaras, P.A. From a pre-filing consultation all the way through a trial or even appeal if necessary, we can provide the counsel and advocacy you need for every step of the way.
---
Contact us to learn more during a consultation. Talk to a Tampa Bay divorce attorney today.
---