Domestic Violence Injunctions
Expert Legal Guidance You Can Trust
Domestic Violence Injunctions in Florida
Helping Victims of Abuse Get Restraining Orders Throughout Tampa Bay
In 2009, over 116,000 incidents of domestic violence were reported to the Florida Department of Law Enforcement. If you're one of the many victims of domestic violence, our team at K. Dean Kantaras, P.A. can help you. Our lawyers are experienced, tough, compassionate, and prepared to fight for your rights.
---
Contact us now to schedule a consultation with a Tampa Bay domestic violence attorney!
---
What Is Domestic Violence?
Domestic violence is a serious crime defined under the Florida statute as any criminal offense resulting in physical injury or death of one family or household member by another.
These include the following: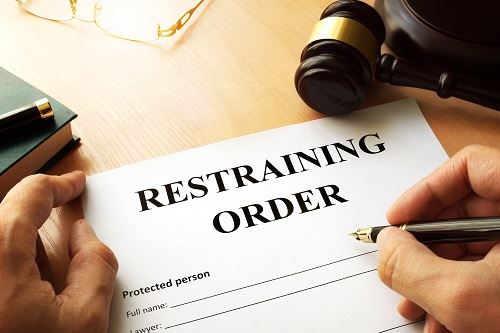 Assault
Aggravated assault
Battery / aggravated battery
Sexual assault
Sexual battery
Stalking
Aggravated stalking
Kidnapping
False imprisonment
Victims of domestic violence have a number of avenues to turn to for help. Among the rights that a victim has is the right to go to court and file a petition requesting protection from the domestic violence.
What Does a Restraining Order Do?
The victim may seek a restraining order for the following:
Restraining the abuser from further acts of violence
Directing the abuser to leave your home
Preventing the abuser from entering your home, school, business, or place of employment
Awarding you custody of your minor child or children
Directing the abuser to pay support to you and the minor children if the abuser has a legal obligation to do so
A victim may apply for a domestic violence injunction if they have been a victim of domestic violence, or if there is immediate fear of becoming a victim of domestic violence. Threats of domestic violence fall under the statute. We encourage you to speak with a Clearwater family lawyer from our accomplished team as soon as possible. Nothing is more important than your safety.
Will I Get a Restraining Order?
In deciding whether a petitioner has a valid claim for a domestic violence injunction, the court considers many factors and makes an evaluation of the situation. A skilled family law attorney in Tampa Bay can assist you with filling out the petition and seeking the relief that you need. We can answer your questions about the process and help you prepare.
Contact Our Skilled & Compassionate Attorneys in Florida
If you have questions about any aspect of family law, including domestic violence, the family law attorneys of the Law Offices of K. Dean Kantaras, P.A. are available to assist you. Our attorneys are ready to provide you with the skilled, compassionate, and ardent legal representation that you need to protect your rights. We've been practicing family law in Florida for 59 collective years, and we're here for you today.
---
Contact the Law Offices of K. Dean Kantaras, P.A. to speak with an experienced domestic violence lawyer in Tampa Bay.
---