Division Of Property
Expert Legal Guidance You Can Trust
Division of Property in a Florida Divorce
Helping Clients Assert Their Property Rights in Tampa, Clearwater, and Palm Harbor
At K. Dean Kantaras, P.A., our skilled attorneys work toward fair property divisions in Tampa, Clearwater, and Palm Harbor.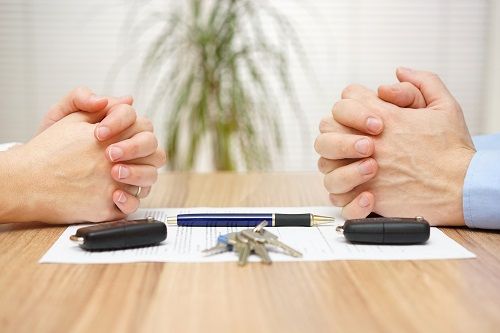 Florida is not a community property state, where divorcing couples simply divide their marital assets in half. Ours is an equitable distribution state, where the courts oversee a division of property and debt that is fair but not necessarily equal.
This allows you to pursue what you think is the correct allotment, but you must be aware there is no set measure of what is fair and equitable. At the Law Offices of K. Dean Kantaras, P.A., our attorneys have experience in complex distribution cases involving high net-worth marital estates. We are skilled negotiators who also have the ability to argue your case before a judge if you and your spouse cannot reach an agreement.
---
We're ready to help create a fair property division agreement! Contact us at (727) 939-6113 now!
---
How Will a Court Determine Fair Division in My Equitable Distribution Case?
The court first must determine whether an asset or obligation belongs to an individual spouse separately or is part of the marital estate.
Marital assets include the following items:
Property acquired by both spouses during marriage
Gifts between spouses during marriage
Non-marital assets enhanced in value through efforts of both spouses
Retirement and insurance plans, pensions and profit-sharing acquired during marriage
Shared residential property
Non-marital assets, or separate property, include items such as the following:
How Our Equitable Distribution Lawyers in Tampa Bay Can Help You
Our Clearwater legal team uses the discovery process to ensure that your spouse makes a full, accurate financial disclosure, revealing all assets under his or her power.
Once the court has determined which items belong to the marital estate, it must divide those items in a fair manner, by applying a number of factors, including:
Earning power of each spouse
Separate and shared property of the spouses
Contribution to the marriage by each spouse
Evidence of wasting and dissipating marital property
Duration of the marriage
Age and relative health of the spouses
Responsibilities to children and aging parents
Spousal abuse or marital infidelity
Our divorce attorneys strive to obtain the greatest advantage in distribution of assets and accrued debt. We employ several techniques to place the appropriate value on your marital assets and personal contributions to the marriage. Problems often arise when spouses have commingled funds, so it is impossible to discern whether money is separate or marital property. Real estate poses challenges, especially when selling the property is not an option and there is not enough value in the remaining estate to offset the distribution to one spouse. When dealing with such complexity, you can benefit greatly from the reliable counsel of a board-certified family law attorney.
Don't Risk the Future of Your Financial Security. Call Us Today.
At the Law Offices of K. Dean Kantaras, P.A., we use our extensive knowledge of equitable distribution to pursue the best possible outcome for our clients. Trust a board-certified marital law attorney to safeguard your financial future.
---
Contact us online to schedule an appointment! Our Tampa Bay divorce lawyers are here for you.
---