Paternity Cases
Expert Legal Guidance You Can Trust
Tampa Paternity Lawyer
59 Years of Collective Experience Advocating for Florida Families
When you face the complex issue of determining paternity, it is crucial to seek the guidance of a knowledgeable attorney in Tampa. The experienced lawyers at the Law Offices of K. Dean Kantaras, P.A. can help you understand and protect your paternal rights. Call us today for a meeting.
---
Contact us now to speak with a skilled Tampa paternity lawyer!
---
Florida Paternity Law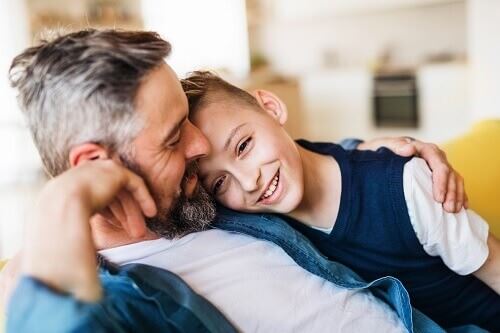 Paternity refers to the state of being the father of a child. Paternity can fall into either or both of the following categories:
Biological paternity: Biological paternity describes the circumstance in which genetic evidence proves a man to be the father of a child. The law may or may not acknowledge the biological father as also the legal father of a child.
Legal paternity: The legal father possesses the lawful right to share child custody and the obligation to participate in parental responsibilities. When the parents of a child are married to each other, Florida law presumes the husband to be the legal father, even if no biological proof exists. When the parents of a child are not married to each other, Florida law requires the legal establishment of paternity.
How Do You Establish Paternity in Florida?
Following are the different ways to establish paternity in Florida:
Marriage: Parents are married to each other when a child is born.
Acknowledgement of paternity: An unmarried couple assigns paternity in an official paternity agreement.
Genetic testing: A genetic test proves fatherhood and there is not already a legal father.
Court order: A judge orders legal paternity in a paternity action.
Legitimation: Mother and biological father marry after the child is born and update birth records.
Common Reasons for Initiating a Paternity Action
Paternity cases or paternity actions that enter the courtroom are often similar to the following scenarios:
A woman who is pregnant or who has a child seeks financial support from the biological father of the child
A man who has reason to believe he is the biological father of a child seeks time-sharing and custody rights
A man who believes he is not the father of a child wishes to contest child support orders
A child wishes to determine his or her biological father and to access his or her right to parental support
Find a Skilled Paternity Attorney For Your Case
K. Dean Kantaras is board certified in marital and family law by the Florida Bar. With offices in Tampa, Clearwater, and Palm Harbor, we are proud to serve our community with excellence advocacy and representation for family law matters. Even with the advent of cutting edge DNA testing procedures, navigating a paternity action can be a tricky and emotional experience. The skilled Clearwater attorneys at the Law Offices of K. Dean Kantaras, P.A. can help guide you through the process.
---
Contact us at (727) 939-6113 today for a consultation.
---