Palm Harbor Divorce Lawyer
Divorce Attorney Serving Clearwater and Palm Harbor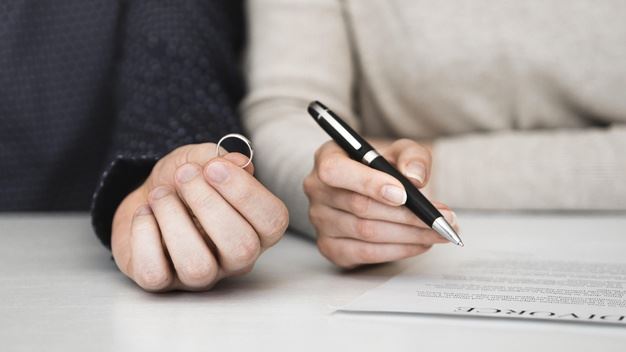 Are you considering filing for divorce in Florida? Contact K. Dean Kantaras, P.A. for divorce advice on what you can expect and how you can be prepared. With four decades of combined experience, our Clearwater divorce lawyer can resolve divorce inside and outside of court. With knowledge of Florida family law our attorney can pursue agreements and settlements with your best interests in mind.
Contact us now to schedule a consultation!
Why Choose a Clearwater Divorce Attorney?
Florida Super Lawyers®– Ranked Among the Top 5% of Florida Attorneys
10 Best Family Law Attorneys – American Institute of Family Law Attorneys™
AV Preeminent® Rating for Legal Excellence & Ethical Standards
K. Dean Kantaras is a Board Certified Specialist in Florida Marital and Family Law – True of Less than 1% of All Florida Attorneys
Contact K. Dean Kantaras, P.A. to speak with an experienced Clearwater and Palm Habor divorce lawyer.
Types of Divorce in Florida
Divorce varies from state-to-state. At K. Dean Kantaras, P.A. our Palm Harbor divorce lawyers can help you with all types of divorces in Florida.
Filing for Divorce in Florida
In Florida, the official term for divorce is a dissolution of marriage. You or your spouse must live in Florida for six months before you can petition here for a divorce. Florida has a no-fault divorce law, which means that neither spouse is required to state grounds for divorce or to prove that the other has done anything wrong. Instead, either spouse can file for divorce solely on the grounds of irreconcilable differences. There are then two main ways to file for divorce.
In a simplified divorce:
Both spouses agree that the marriage is irretrievably broken.
No dependent children are involved.
Both spouses sign a joint petition for dissolution in county court.
The partners decide how to divide their shared property.
If there are dependent children involved in your divorce, you can still pursue an uncontested or collaborative divorce, but you cannot go through the simplified court process detailed above.
In a regular divorce:
One spouse files a petition for dissolution of marriage.
The other must file an answer within 20 days.
Contact a Clearwater Divorce Lawyer Today
In divorce, remember you and your spouse must also resolve difficult questions about child custody, asset division, and alimony, which can be done either inside or outside of court. An experienced divorce attorney from our firm can help you navigate either divorce process, helping you to protect your loved ones, your rights, and your interests at every step of the way.
Call a Clearwater divorce lawyer from K. Dean Kantaras, P.A. We serve all of Florida.
Call (727) 939-6113 to schedule a consultation.
Divorce Appeals in Florida
Under certain circumstances, a party who disagrees with the court's decision has a right to appeal.
The requirements for appealing a divorce decree in Florida are:
The determination must be final.
The appeal must be brought within a timely basis.
Our Clearwater divorce lawyers have specific training and experience to draft detailed appellate briefs and to make cogent, compelling arguments in appellate court. As a Board-Certified marital law attorney, K. Dean Kantaras is up to the task.
Skilled Divorce Representation for Clearwater, Palm Harbor & All Florida
You can find the talented, compassionate, and ardent legal representation you need for your divorce at K. Dean Kantaras, P.A. From a pre-filing consultation all the way through a trial or even appeal if necessary, we can provide the counsel and advocacy you need for every step of the way.
Contact us to learn more during a consultation.
Talk to a Clearwater divorce attorney today.
J.S.

If you are entering the world of family law litigation, you need experts who will care about your case.

K.B.

The weight that lifts when you have someone who knows what they are doing is really precious.

M.G.

Professional staff who responds to my questions and makes me feel like a priority.

W.R.

The accommodations and understanding are greatly appreciated.

R.C.

I came as I client and left as a family.

D.T.

We can't say enough great things about their service and all they have done for us and our family.

Past Client

The strategic advanced work along with your tactical execution was key to the high-level settlement

S.J.

Thanks to Dean and his office, my husband was able to get 100% custody of his son

E.B

I just want to say that I'm very grateful for everything

E.C.

A true professional and amazing attorney

R.R.

Thank you for everything, no one responds as fast as you

E.B.

My attorney did an unbelievably awesome job today

T.B.

I highly regard (and rely upon) your guidance and support along the way

T.J.J.

Awesome family law attorney's with prompt service

C.M.

Best decision I could have made when I retained this firm
Several Decades of Experience on Your Side

Top Rating for Ethics & Skill of AV Preeminent®

Board Certified Specialist in Family Law

Selection for Florida Super Lawyers® - Top 5%