How to File for Divorce in Florida
Board Certified Divorce Attorney in Clearwater with 20+ Years of Experience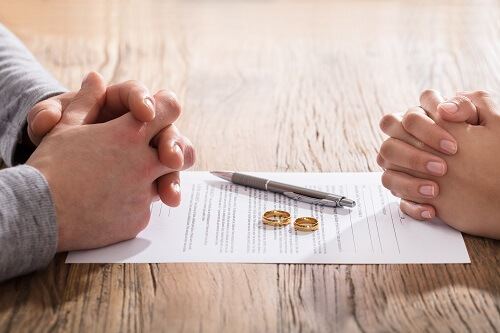 The Law Offices of K. Dean Kantaras, P.A. helps spouses file divorce in Clearwater, Palm Harbor, and surrounding communities in the region. Our attorneys realize that a divorce can be one of the most emotionally trying times in a person's life. We deliver personal attention to each of our clients and do the background work to help ensure a quick and satisfactory settlement. When you retain a lawyer from the Law Offices of K. Dean Kantaras, P.A., you can feel confident that your interests are going to be strongly defended, whether in negotiations with your spouse or in the courtroom.
Filing for Divorce in Florida
The state of Florida has a set process in place for individuals who wish to file for divorce from their spouses. If you are contemplating a divorce, it is important to understand the legal steps that allow you to file. The process is as follows:
Consult a divorce lawyer: Whether you are the person filing for divorce or being served with divorce papers, it is never too early to speak with an attorney to help you navigate the complexities of divorce law. A skilled lawyer helps you understand all of the paperwork you will need to complete and ensure your interests are represented every step of the way.
Petition for dissolution of marriage: This document is where you will list the reason you are filing for divorce. In Florida, you do not need to file for a fault-based end to your marriage, as it is enough to state that the condition of yours and your partner's relationship became broken beyond repair. You will also be required to make note of any minor children the two of you have.
Financial affidavit: When you file for divorce, it will be necessary for you to disclose your financial details, such as your income and any information related to bank accounts, debts and taxes. Your divorce attorney will help you understand exactly which documents need disclosing and the timeframe in which you must do so.
Submitting your papers: Your paperwork will need to be submitted to the circuit court in your county for processing. Additionally, your partner may be formally notified through serving him or her with the petition for dissolution of marriage that you completed. In most cases, you can provide the document to your spouse's attorney, who will ensure relevant papers completed.
Contact us now to learn more about filing for divorce in Florida!
The Florida Divorce Process: What to Expect
Florida is a no-fault divorce state. This means that a spouse does not have to provide a concrete reason for filing a divorce. Rather, one party can simply testify that the marriage was "irretrievably broken." The main requirement for filing divorce is that the party initiating the divorce be a resident of Florida for at least six months prior to filing the divorce petition.
Divorces in Florida involve several steps, which can be complicated by spouses who are unable to reach an agreement:
Filling out a petition and submitting it to the county court
Delivering the petition to the non-filing spouse and waiting for a response (up to 20 days)
The divorce terms can either be agreed upon or contested
Spouses may wish to pursue divorce mediation in order to reach an agreement outside of court
If negotiations and mediation fail to bring an agreement, the divorce will go to court and the terms will be decided by a judge
Contact K. Dean Kantaras, P.A. for a Consultation
If you need a true advocate to defend your interests in negotiations and at trial, contact a Clearwater divorce lawyer at K. Dean Kantaras, P.A. Our attorneys have experience handling complicated issues of deep personal importance, such as child custody, property division, and alimony. Our firm serves clients from our convenient offices located in Florida.
K. Dean Kantaras is board certified in marital and family law by the Florida Bar. Call us at (727) 939-6113 to reach a lawyer or fill out our online web form.
J.S.

If you are entering the world of family law litigation, you need experts who will care about your case.

K.B.

The weight that lifts when you have someone who knows what they are doing is really precious.

M.G.

Professional staff who responds to my questions and makes me feel like a priority.

W.R.

The accommodations and understanding are greatly appreciated.

R.C.

I came as I client and left as a family.

D.T.

We can't say enough great things about their service and all they have done for us and our family.

Past Client

The strategic advanced work along with your tactical execution was key to the high-level settlement

S.J.

Thanks to Dean and his office, my husband was able to get 100% custody of his son

E.B

I just want to say that I'm very grateful for everything

E.C.

A true professional and amazing attorney

R.R.

Thank you for everything, no one responds as fast as you

E.B.

My attorney did an unbelievably awesome job today

T.B.

I highly regard (and rely upon) your guidance and support along the way

T.J.J.

Awesome family law attorney's with prompt service

C.M.

Best decision I could have made when I retained this firm
Several Decades of Experience on Your Side

Top Rating for Ethics & Skill of AV Preeminent®

Board Certified Specialist in Family Law

Selection for Florida Super Lawyers® - Top 5%