Mediation Attorney in Clearwater, FL
Using Mediation to Help You Save Time & Money
Most Florida divorce cases undergo some form of mediation. In Clearwater and Tampa, court dockets are very crowded. Divorces proceed more efficiently when spouses have reached agreement on as many ancillary issues as possible before their first day in court. The Law Offices of K. Dean Kantaras, P.A. helps with divorce mediation in Clearwater and throughout the region.
Our Clearwater mediators are ready to help you. Contact us now to get started!
How Florida Divorce Mediation Works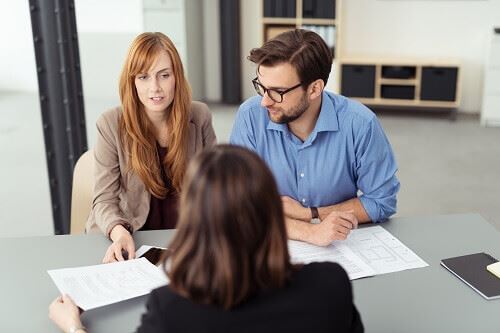 Divorce mediation is used to avoid courtroom battles. Although participation is usually voluntary, a judge can order mediation as an alternative to a court hearing. The process allows spouses and their attorneys to meet and iron out solutions to all issues related to the dissolution of marriage, such as child custody and support, alimony, and the division of property.
How Does Mediation Work?
A mediator, who does not represent either party, presides over the meeting and facilitates the discussion. At the conclusion of mediation, the parties compile a divorce settlement agreement, which they present to a judge for approval, making it legally binding. If the mediated agreement is complete, the courtroom process is just a quick administrative session. If spouses are still conflicted on one or more issues, those are held over for trial.
Benefits of Mediation in Divorce
One obvious reason for divorce mediation is cost-the less time you spend in courtroom litigation, the greater your chance of saving money.
Other benefits include:
It takes the final decision-making power away from the judge and gives it to the spouses
It requires cooperation, which can prepare spouses to work well together on parenting issues after the divorce
It is confidential, as opposed to a court trial where grievances are aired publicly
It can limit the emotional damage to spouses and their children
Much of the success of divorce mediation depends on the ability of both parties to put their emotional issues to the side so they can negotiate a fair settlement. Although courtroom divorce proceedings have a reputation for being contentious, emotionally devastating experiences, settling through mediation removes much or all of the pain, allowing you both to start the best possible life for you and your children. Before running into a courtroom feud, consider the benefits of divorce mediation.
Schedule a Consultation with Our Team Today at
(727) 939-6113
Contact our legal team for divorce mediation services in Clearwater. For a successful mediation process, you need specially trained counsel. K. Dean Kantaras is board-certified in marital and family law by the Florida Bar.
To learn more, call our firm at (727) 939-6113 or contact us online.
D.H.

Dean got me 100% of the results I had hoped for.

M.B.

I cannot say enough good things about this firm and everyone I had the pleasure of working with.

P.

I highly recommend Dean Kantaras!

J.S.

If you are entering the world of family law litigation, you need experts who will care about your case.

K.B.

The weight that lifts when you have someone who knows what they are doing is really precious.

M.G.

Professional staff who responds to my questions and makes me feel like a priority.

W.R.

The accommodations and understanding are greatly appreciated.

R.C.

I came as I client and left as a family.

D.T.

We can't say enough great things about their service and all they have done for us and our family.

Past Client

The strategic advanced work along with your tactical execution was key to the high-level settlement

S.J.

Thanks to Dean and his office, my husband was able to get 100% custody of his son

E.B

I just want to say that I'm very grateful for everything

E.C.

A true professional and amazing attorney

R.R.

Thank you for everything, no one responds as fast as you

E.B.

My attorney did an unbelievably awesome job today

T.B.

I highly regard (and rely upon) your guidance and support along the way

T.J.J.

Awesome family law attorney's with prompt service

C.M.

Best decision I could have made when I retained this firm
Several Decades of Experience on Your Side

Top Rating for Ethics & Skill of AV Preeminent®

Board Certified Specialist in Family Law

Selection for Florida Super Lawyers® - Top 5%